Increased Sanitization
In addition to our regular cleaning routine, we are cleaning "high-touch" surfaces and "high-traffic" areas with increased frequency during business hours to mitigate the spread of COVID-19. This includes common areas, conference room tables, kitchens, print areas, elevator lobby panels & buttons, door handles, light switches, entrance doors, hand sanitizer dispensers, manual faucets, pantry surfaces, restroom surfaces, and handrails.
Private Offices
Private offices are cleaned every 7-10 days including sanitizing accessible surfaces (desks, chairs, etc.). Additional cleaning services are available upon request for a fee.
Cleaning Products
In partnership with our Janitorial service providers, we use disinfectant products to clean our spaces, such as EPA-registered products in the United States.
Mail & Packaging
Our community teams are practicing contactless mail and package delivery. Sanitizing wipes and gloves will be made available to members to use when handling these items.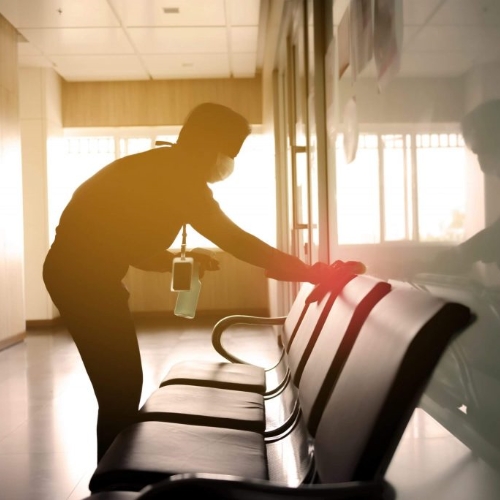 HVAC Operations
We're working to enhance our HVAC standards to align with local industry best practices. However, as operational oversight and systems vary by building, our approach to implementation differs on a location-by-location basis.
Optimizing Air Provision
Extending ventilation systems' running time to reduce concentration of airborne particles between occupied periods.
Filtration monitoring
We are continuing to follow filter maintenance and replacement schedules, ensuring alignment with manufacturer recommendations.
HEPA Standards
All filtration systems use HEPA filters or filters of greater quality. For building-specific quesions, ask your building manager.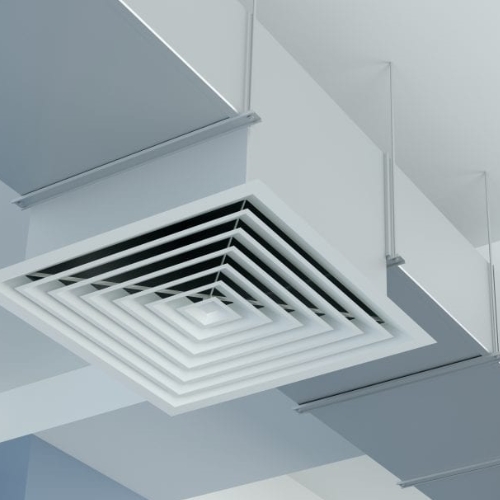 Behavioral Signage
New, printed signs are installed throughout our spaces, providing guidance and clear instructions on new best practices. You'll find them in: print nooks, lounges, meeting rooms, nooks, hallways, elevator lobbies, and restrooms.
Directing Traffic
Vinyl floor decals and wayfinding wall signs will help you maintain distance and direct foot traffic flow through spaces. You'll find them in: hallways, elevator lobbies, and common areas
Buffered Seating
Colored vinyl decals indicate available seating for members, to provide buffer space between individuals. You'll find them in all common areas with available seating.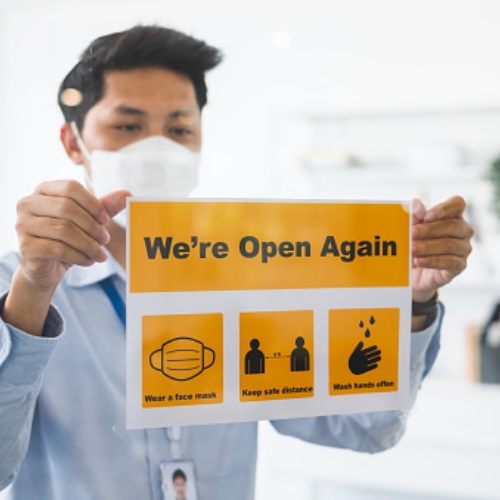 Sanitization Equipment
Both wipe dispensers and hand sanitizer dispensers will be conveniently located throughout common areas for all tenants and their visitors.
Office Spaces
Sanitizing wipes, hand sanitizer and dispensers will be available for purchase, pending market availability and supply chain factors.
PPE Available Upon Request
Tenants and their visitors may request face masks upon entering the building, pending market availability and supply chain factors.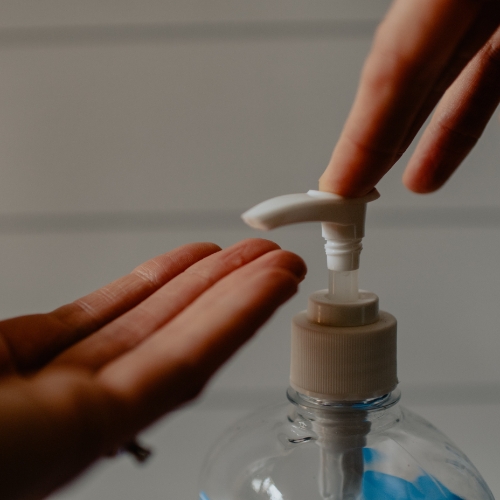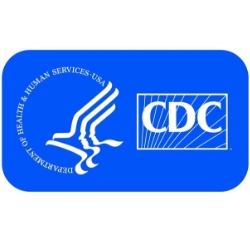 Read the CDC's Recommendations for Office Buildings
All our buildings follow the CDC's recommendations for the protection of our tenants and visitors.
Read More