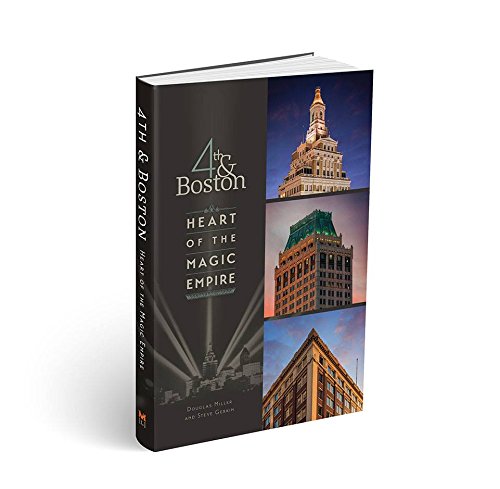 4th & Boston: Heart of the Magic Empire
4th & Boston: Heart of the Magic Empire enchants readers with the true story of the 320 building's origins, its rich legacy, and how its presence has shaped Tulsa's history for more than 100 years.
Experience the Legacy
Downtown Tulsa's Nightlife & Attractions
Unwind or Build Client Relationships with Your Access to Tulsa's Nightlife

Live Music
Your office puts you within walking distance of Tulsa's thriving music and arts scene, allowing you and your clients to experience the inspiring creativity that defines Tulsa.

Unrivaled Restaurants
No matter what you're in the mood for, Tulsa's got you covered. There's always great food and drinks that help you build client relationships or unwind after a rewarding day.

Sports & Entertainment
When big shows or games come to town, you're a stone's throw from Tulsa's BOK Center — the perfect place to create memories with your teams or clients.

Luxury Retail & Relaxation
Unwind with your teams at one of the many nearby stress-melting spas or treat yourself with some of the finest jewelry and luxury goods the city has to offer.